Red Wine Poached Pears with Vanilla Ice Cream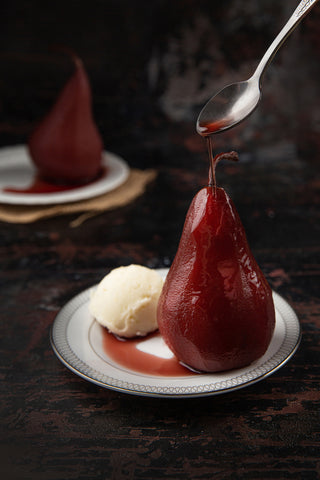 Cooking Time:2 hours and 30 minutes  / Prep Time:15 minutes / Serves:2-4
Pull out all the stops with this sophisticated dessert item that is sure to impress. Perfect for holiday potlucks!
Temperatures and Timing
| | | |
| --- | --- | --- |
| Texture | Temperature Range | Timing Range |
| Soft & flavorful  | 185°F (85 °C) | 2 hours |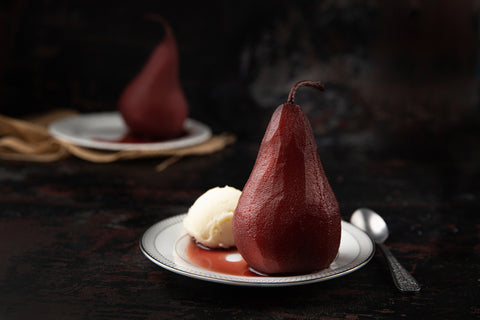 Ingredients:
2 ripe Bosc pears, cored and peeled
1 cup(250mL) of red wine
½ cup(100g) brown sugar
1/2 tsp. salt
3 tbsp. lemon zest
3 tbsp. orange zest
1 cup(150g) vanilla ice cream
Instructions:
Stew Bosc Pears
Preheat your KitchenBoss sous vide cooker to 185°F (85 °C).
Place all of the ingredients except for ice cream in a vacuum-sealed bag. Place the bag into the preheated water bath for 2 hours.
Once done, remove Bosc pears from the bag and save the red wine liquid mixture. 
Slice pears into pieces and serve with the red wine liquid mixture and vanilla ice cream.